Events
Checking Account Management
Seminole State College (map it!)
100 Weldon Blvd.
Sanford, FL 32773

Thursday, 2/27/2014
4:45 PM - 5:45 PM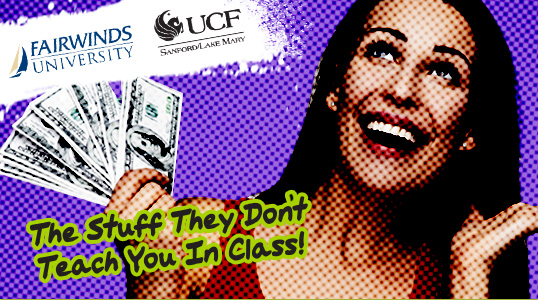 Learn how to keep your finances in check!
You're invited to a free class about checking accounts hosted by FAIRWINDS Credit Union and UCF Sanford/Lake Mary. We'll help you understand things like how best to manage your account, avoid fees, and save money. Get valuable tips from our financial experts and enjoy free pizza (while it lasts). Bring your questions, bring your friends, and RSVP today to reserve your spot!
When: Thursday, February 27, 4:45pm - 5:45pm
Where: Seminole State College
Partnership Center UP 2206
100 Weldon Blvd.
Sanford, FL 32773
The class will be in the Partnership Center UP 2206 room at Seminole State College.
Email PR@fairwinds.org with any questions about the event.
Hot Topics
What is FAIRWINDS' Routing Number?
263181368
What are the 2013 IRA and HSA contribution limits?
When will I receive my 2012 5498 form?